Revisiting the lateral support for my 14 inch f/5 telescope
Submitted by Olivier on 1 August, 2010 - 11:44 GMT
Time to resume working on my 14" f/5 telescope project.
The mirror cell parameters have been computed with PLOP. A standard 6 points cell it will be, with support points at 106.9mm. Here are a couple images of the cell - the discussion can be found on Cloudy Nights: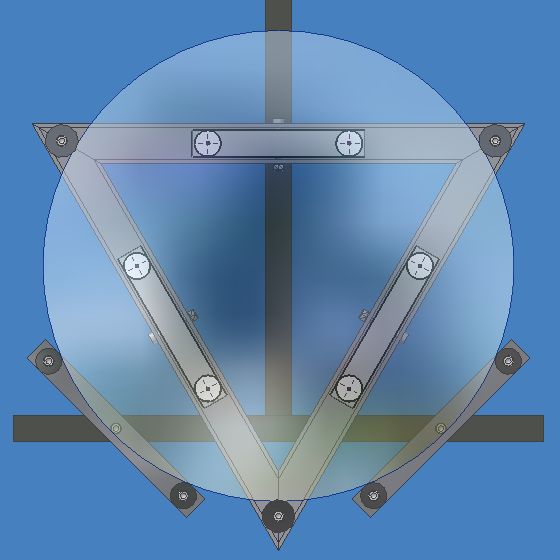 In this picture and the next ones I designed a 45° whiffle tree, just to have an idea about the extent of such cell. As you will see in the lateral support calculation table further down, such complex support is not needed for my 14 inch f/5mm with 24mm edge thickness.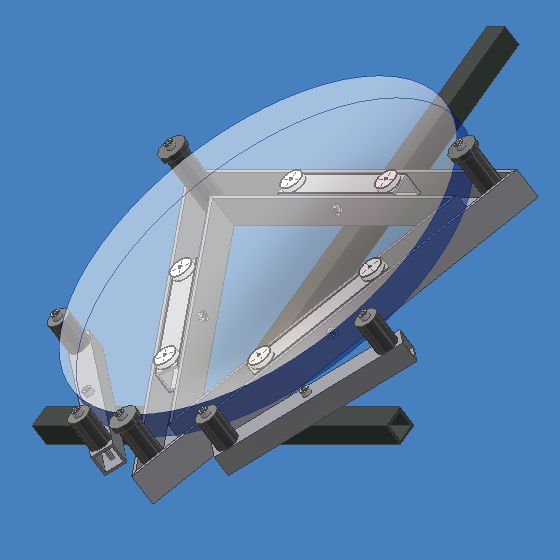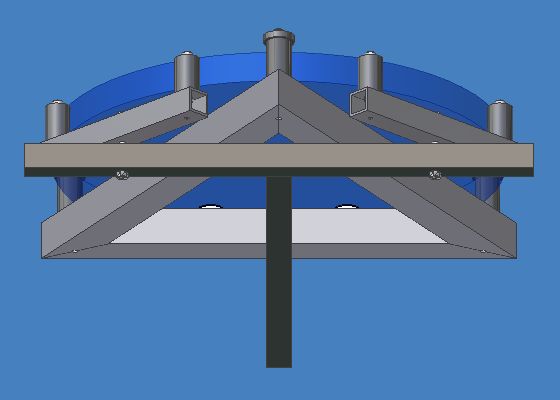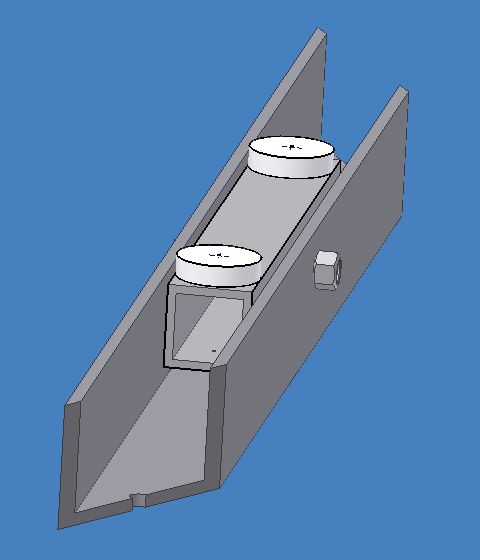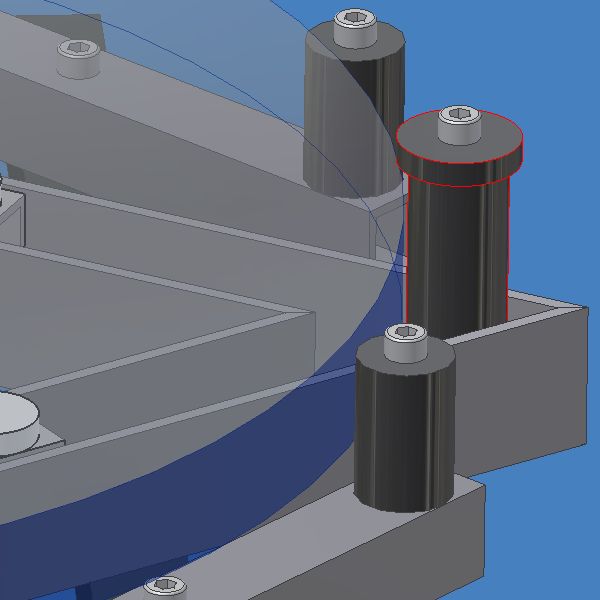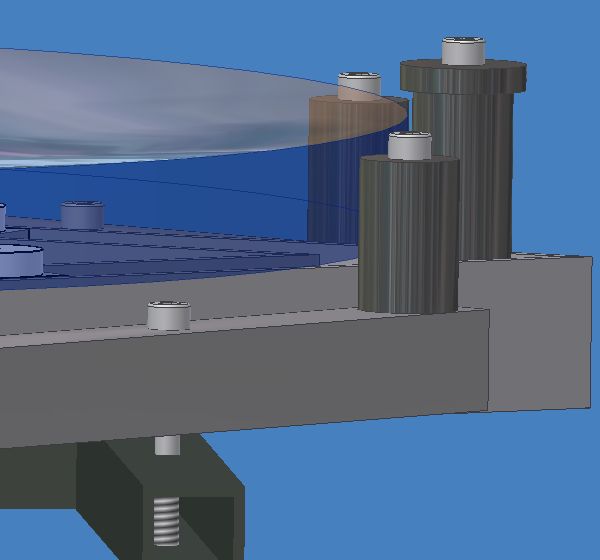 Regarding the lateral (edge) support, I get the following figures from Robert Houdart's calculator:
Configuration
Description
RMS
at COG
RMS 1.2 mm
above COG
180° cable sling
cable on half the mirror circonference
0.6 nm
2.6 nm
90° edge bearings
2 support points at 45° from vertical
1.3 nm
4 nm
120° edge bearings
2 support points at 60° from vertical
5.4 nm


45° whiffletree
4 support points at 22.5° and 67.5° from vertical
0.7 nm
2.7 nm
mirror glued on 18pt cell

the back of the mirror is glued to an 18 points mirror cell

17.4 nm
This table confirms the lack of need for a 45° whiffle tree lateral support. This also means that I have less hardware protruding at the bottom of the cell, which is good
According tp Robert Houdart's computations my mirror has the following properties:
| | |
| --- | --- |
| Position of COG: | 10.93mm from back of mirror |
| Mirror Sagitta: | 4.45mm |
| Mirror Mass: | 4.45kg (if it were a Pyrex mirror) |
First I'll try to see if I can further simplify my design, and if I can reduce the real estate used by the cell. Indeed, the smaller the cell footprint, the lower my primary mirror can go in the final telescope.
Now it's (almost) time to start making the mirror cell. This means I need to find someone who can make the cell for me since I cannot weld not do I have access to a metal working machine shop.